Anyone who has ever held knitting needles and felt the soft, gentle fluidity of yarn moving through and across the hands, while tuned in to the quiet rhythmic sound and flow of creativity, knows the calm and peace it can bring. Yet few people know how to actually harness its full potential to intentionally improve whole-person health.
Do you know that Therapeutic Knitting can assist you in reaching the mood state you would like to be in? That your choice of Therapeutic Knitting project can be adapted to enhance your well-being benefits and deliberately affect neural connections involving mood?
This course will introduce you to the power of Therapeutic Knitting, a specific approach to wellness using knitting as a process for creating a bilateral hand-brain connection that becomes an effective tool for coping with life's challenges.
Therapeutic Knitting can address a wide range of whole-person health – from just gaining a sense of greater well-being to managing long-term pain, stress, anxiety, panic, depression, trauma, emptiness, social issues, addictions, sleep problems, or coping with medical conditions and treatments. Therapeutic Knitting acts as a tool to facilitate positive change in our biology that then transfers across many other aspects of life.
The value of Therapeutic Knitting extends to people of all ages and stages in life. It is an easy-to-learn healing skill that can be easily developed and called upon in times when you need support in your coping. It is a form of therapy that can be done on your own, the comfort of your own home. Because it is a quiet activity and easily portable, it os a skill and practice that can be done while traveling, at your workplace, in school, or in the company of others. It can even be done while in hospital or other clinical settings as part of a supplemental treatment program.
This rare workshop is presented through a series of 20 information-packed sessions featuring Betsan Corkhill, the pioneering world expert who has been researching the science behind knitting as a therapeutic tool since 2005. From the extensive research and resources shared in this workshop, you will learn Betsan's specific techniques on how the bilateral, rhythmic movement of our hands with the simultaneous creative engagement of the mind influences our biology and can be deliberately tapped for healing. By taking control and gaining this knowledge, you can adapt these practices to change your future.
The Power Is In Your Hands
"It's one thing to have our pain and emotions, and another to be ruled by them; one thing to live our life and another to live in our thoughts about our life; one thing to make choices according to what we hold as important and another to helplessly act as our habits will have us do..."Lance M. McCracken, PhD., Extract taken from "Living Well with Pain and Illness" by Vidyamala Burch.
Your Instructor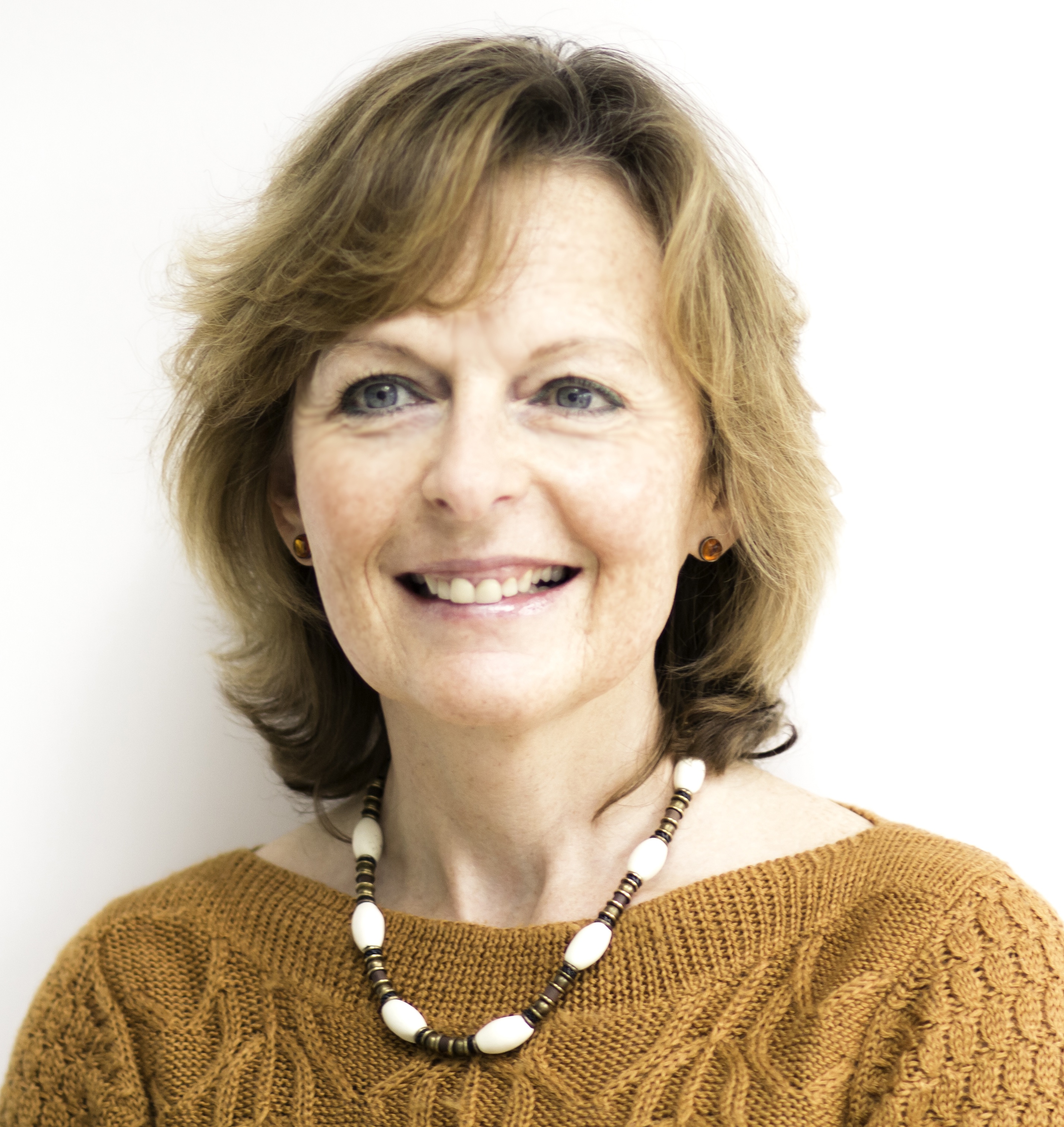 Betsan Corkhill is a clinically-trained Physiotherapist and Well-Being Coach who has pioneered the burgeoning field of therapeutic knitting since 2005. Betsan is the author of two books, "Knit for Health & Wellness: How to Knit a Flexible Mind & More…" http://www.knitforhealthandwellness.com and "Crochet Therapy." She is also the Founder of Stitchlinks, a global support network for the therapeutic benefits crafts, particularly knitting. www.Stitchlinks.com Betsan's work is already transforming the way doctors, scientists, and clinicians around the world think about the powerful therapeutic value of this "bilateral, rhythmic, psycho-social intervention," or in a word: knitting.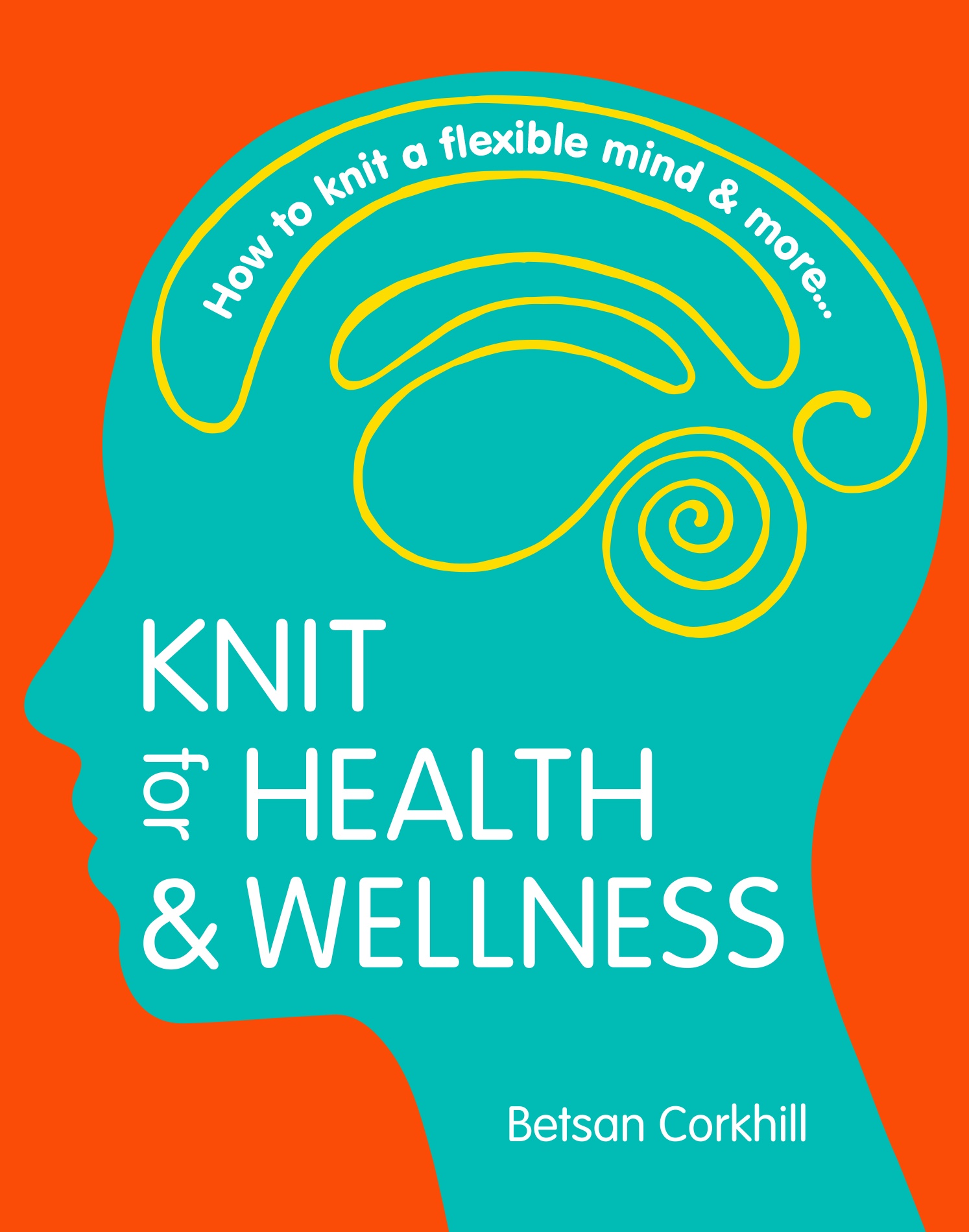 "The benefits get deeply into physiological, neurological, psychological, behavioral, and social changes. There is something vitally important about being actively creative, as opposed to being a passive recipient of a destructive force that you feel you have no control over, such as stress, depression, or pain."
"Our work indicates that creative ability is closely linked to well-being, psychological flexibility, and the ability to self-manage and problem solve. Thinking creatively gives you more options." - Betsan Corkhill
Who Should Take This Course?
This workshop is extremely approachable for people of all ages, and in various stages of development and health ~ whether to improve your own well-being or that of someone important to you.
While absolutely no expert skills are needed, the information is relevant to individuals as well as caregivers, such as clinicians, nurses, doctors, teachers, and other professionals looking for an effective tool to assist those in their care - or for managing their own well-being due to the stressful demands of being caregivers.
"I am a Therapist/Counselor and I was looking for further ways to enhance my practice. It was very enjoyable and I have come away feeling enthusiastic about the future."

Start taking control of your life
The Power Is In Your Hands
Course Curriculum
Discover the Power of Therapeutic Knitting
Available in days
days after you enroll
Therapeutic Practice and Process
Available in days
days after you enroll
Click arrow just above to open and view the full Curriculum.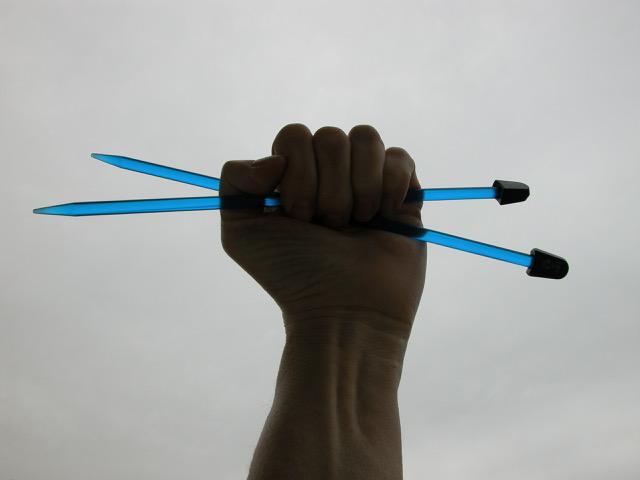 "This is an excellent course — amazingly empowering by way of such a simple act."
This step-by-step workshop is includes knowledge that is practical and conceptual, offering big ideas in small parts, with detailed practical exercises and approaches, all in a calm, clear manner.
Therapeutic Knitting teaches skills that become part of a "well-being toolbox" and which enable you to gain a sense of control over your own life.
"The variety of topics covered, the scientific grounding coupled with personal narratives demonstrating the wide power and potential of therapeutic knitting…Empowering!"

"The talk about pain, and how our brain influences how and why we feel pain - that was the bit that really helped me put a lot of stuff at rest in my head."
"Huge amount of information. Fascinating subject. Thank you."
"Clear, accessible explanations of complex material. This course went above and beyond what I expected."
"I wanted to learn more…and more."
"The information on the brain was fascinating. So informative. Brilliant!"
"A relaxed, enjoyable learning experience. This more than achieved my expectations."
"Very useful and informative for all areas of life, not just knitting."
Start taking control of your life
The Power Is In Your Hands
Frequently Asked Questions
When does the course start and finish?
Once you sign up, you can begin the course immediately and it lasts for as long as you like. It is a completely self-paced online course - you decide when you start and when you finish.
How long do I have access to the course?
After enrolling, you have unlimited access to this course for as long as you need - across any and all devices you own.
Do I need to know how to knit?
Some very basic knitting knowledge is needed. The act of knitting itself can literally be learned in minutes. This course is designed to guide you from a beginner point forward. While there are many online videos available, we highly recommend that, if at all possible, you learn from someone in person. This is not only the most productive path, but also constructive, as part of the pleasure is in sharing and enjoying with others who are like-minded. Most yarn shops offer free beginner lessons, and many shops and local libraries host free weekly knitting groups. You can also search for local knitter's Guilds in your area which are wonderful communities. Knitters come from all walks of life, and one of the beautiful common threads is a passion for sharing the joy of learning.
What tools do I need?
For the course, you don't need a thing. For knitting, just a ball of yarn and two knitting needles. The needle size we recommend using for Therapeutic Knitting in particular is 4.5mm (equal to size 6 in US). The yarn is whatever color and texture inspires and comforts you. For therapeutic knitting purposes, we recommend a simple, classic yarn. Please keep in mind that a chunky yarn can be cumbersome and a bit heavy. A pattern is completely optional. We recommend that you begin very simply, even if you are a more advanced knitter, as Therapeutic Knitting (TK) is more about process than a finished product, although it is certainly useful for both. Perhaps you might begin with a simple scarf or knitted squares, just to become acquainted with the functional, rhythmic qualities of TK.
Can this technique be applied to crochet?
Yes. While the act of knitting provides more of a rhythmic bilateral movement, which is an important part of the therapeutic benefit, the technique can be adapted to crochet.
Who is this course designed for?
You - your needs, your goals, your pace. This course is designed to give each person the knowledge to transform your own approach to life and well-being. It is also highly recommended for caregivers of all kinds - whether it's just you caring for someone in your personal life or for professional clinicians, nurses, doctors, therapists, teachers and others looking for an effective tool for clients and students. Therapeutic Knitting is a wonderful tool for co-managing the need of those in your care as well as your own well-being.
DISCLAIMER
Please be advised that the information in this Course is not intended as a replacement for any advice by a health professional. Ever. It is not intended to diagnose or cure any disease or illness. Each participant assumes personal responsibility and liability for its use.
Join us and learn how to
gently, quietly, and creatively
take control of your sense of well-being.
The Power Is In Your Hands
Welcome to Your Time to Begin...